LOS ANGELES, CA – Under the leadership of Christophe Decarnin, Balmain has again captured the attention of the fashion world with his signature aesthetic, combining high-energy Parisian style with a strong silhouette, catapulting the prestigious French couture house in a bolder, more contemporary direction. Balmain collaborates with Oliver Peoples, the Los Angeles-based eyewear design company, to create its first eyewear designs: two (2) Limited Edition sunglass styles to be introduced Spring of 2010.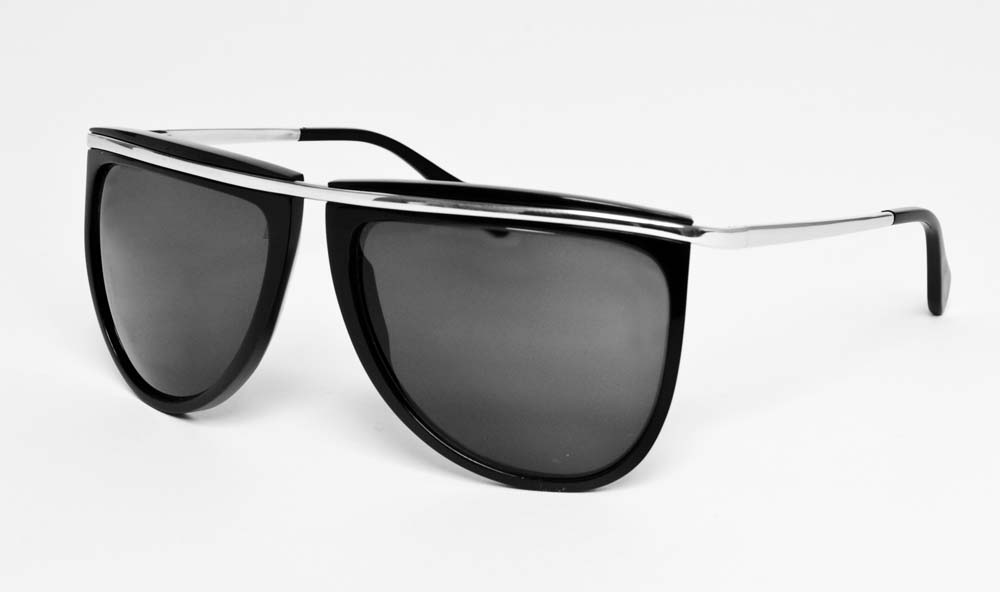 Both Limited Edition Oliver Peoples for Balmain designs will retail for $595
ユニセックスの「BALMAIN I」モデルは、流れるような
優美なティアドロップと、力強い直線を描くトップバーとの
組み合わせが大胆かつユニーク。異素材コンビネーションを
取り入れ、フロントにアセテート、トップバーにメタルを採用し
ロック精神を表現した。トレンド感たっぷりのビッグフレームは
優しく顔を包み込むような掛け心地を表現。
Known for its progressive yet understated designs and handcrafted quality, Oliver Peoples has over 20 years of experience as a leader in the eyewear industry. "The collaboration with Christophe and his team felt completely natural," says Oliver Peoples Founder and Creative Director, Larry Leight. "The brands make sense together from a design standpoint in that both maintain an inspirational position and value a premium level of quality. Those who want the best in runway turn to Balmain, and those who want the best in eyewear turn to Oliver Peoples."
The first Limited Edition sunglass (to be made available in March/April), named simply Balmain I, is a bold, unisex style that reflects the edgy aesthetics developed by designer Christophe Decarnin on the runway. Featuring an exaggerated teardrop lens shape in a form-fitting wrap, the Balmain I is a mixed-media style, crafted with a metal top bar and temples, and an acetate eyewire. Unified with four screws along the backside, the frame also features a flexible hinge for added comfort. Two color options are available: solid black and a black/silver combination.
BLUE MERLE KOBE
0783215711
  ▲ by bluemerle-kobe | 2010-04-12 19:44